New York Slip and Fall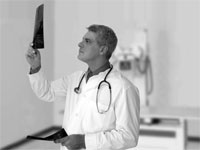 Most slip and fall accidents occur on a property that is owned by the city, an individual or a company. These entities are required to ensure that their premises are safe. Any seen or unseen dangers such as poor maintenance, debris, or poor maintenance can cause a slip and fall accident. Often these accidents could have been avoided had the property been repaired or properly maintained, or if the victim had been made aware of the danger. This concept is an area of law called premises liability. Injuries caused by a slip and fall can include a broken bone, or a serious head injury, depending on the severity of the accident. Hitting your head in a fall can cause a brain injury or neurological injuries. If you or a loved one has been hurt in a slip and fall accident, you could be entitled to compensation for your injuries. Speak with a New York slip and fall lawyer from Stephen Bilkis and Associates for guidance. You could be entitled to compensation for your injuries, including reimbursement for medical expenses, loss of income, and pain and suffering.
A slip and fall accident occurs where a pedestrian loses their footing and falls. This can be because they lost their balance, slipped or tripped. Common causes of slip and fall accidents include:
Water left on the floors
Broken stairs or hand rails
Broken or cracked concrete
Icy sidewalks
Poorly lit sidewalks, staircases or garages.
A slip and fall accident can occur for many different reasons. A loose railing, a broken step, or a pothole can cause these accidents. Owners of businesses, such as banks and restaurants, and private homeowners all have the duty to ensure that their premises are safe for those who enter. The level of duty owed depends on the classification of the person entering the premises. There are three categories, an invitee, a licensee and a trespasser. An invitee is a person that enters a property by invitation. A licensee enters a premises with permission, and they are entering the property for a benefit or purpose. A trespasser is a person who comes onto a property without permission.
How a person is classified determines the duty of care a premises owner has. A landlord is required to take reasonable care in ensuring that a property is safe, and must warn an invitee of any dangerous condition. If the premises is a place of business, the landlord is required to inspect the premises for any potential danger. While the responsibilities are slightly different for each classification, in all instances the landlord has the duty to ensure the safety of someone who enters the property.
In order to have a legal claim, it must be proven that the property owner knew, or should have known about the defective condition and did nothing to prevent it. This is not always easy to prove. For instance, if something is spilled on a grocery store floor, what is considered a reasonable amount of time for the store owner to become aware of the spill? If you believe you have a claim, speak with our legal team right away. We will obtain photos of the defective condition, obtain analysis by experts and acquire statements from any witnesses.
Whether you have been injured in a slip and fall, construction accident or have suffered a product liability injury, we can help ensure that your rights are protected. Come in and speak with our legal team for guidance and a free consultation. We have offices in both Nassau County and Suffolk County on Long Island, as well as Westchester County. In New York, we have locations in Manhattan, Queens, the Bronx, Brooklyn and Staten Island. Call us today at 800.696.9529.