New York Personal Injury Lawyer
Since the Law Offices of Stephen Bilkis & Associates was founded in 1997 we have been recognized for our tenacious yet personal approach to serving our clients. We understand that being seriously injured in an accident is one of the most serious challenges that anyone could face. You may not be able to return to work for an extended period of time. Your injuries may be permanent, affecting every aspect of your life including you career, the manner in which you interact with your family and friends, your ability to participate in leisure activities, and your ability to take care of yourself. Holding the person who caused your accident accountable for their negligence is an important step in ensuring your financial stability and maintaining a good quality of life. Understanding this, our New York personal injury lawyers vigorously advocate for our clients until the case is resolved. While we frequently achieve favorable resolutions for our clients without ever going to trial, when necessary we will go to trial and use our civil litigation expertise to secure the best possible outcome for our clients. If you or a loved one was injured in an auto accident, motorcycle accident, premises accident, construction accident, slip and fall, or any other type of accident, or if you were injured by a medical mistake or because of a dangerous product, you can rely on an experienced attorney at the Law Offices of Stephen Bilkis & Associates to protect your legal rights and help you get the recovery to which you are entitled.
Cases We Handle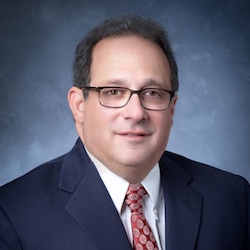 The personal injury attorneys at the Law Offices of Stephen Bilkis & Associates have the resources and knowledge to investigate your accident, pinpoint responsibility, and work hard to get you the compensation you deserve. We have decades of experience handling many types of accident and injury cases, including:
Car Accidents
Car accidents leave victims with serious injuries and substantial medical bills. While insurance companies will try to avoid paying victims, we have the experience and resources to ensure victims receive the maximum compensation to which they are entitled based on the injuries suffered and the specifics of each accident. Known for our thorough preparation, we will review accident scene photos, visit the accident site, review police reports, read witness statements, interview witnesses, and examine medical records. Our New York and Nassau County Car Accident Attorneys will also bring in experts when necessary in order to establish a strong case for maximum financial recovery.
---
Brain Injuries
Complications from a traumatic brain injury can be permanent and life-changing. Victims often find their careers interrupted and their finances in jeopardy. They are concerned about both their own medical condition and about its impact on their family members. Our personal injury attorneys serving New York understand both the medical issues related to severe brain injuries and the legal issues associated with catastrophic accidents. We will work hard to make sure that you receive the compensation and benefits to which you are entitled based on the losses you suffered.
---
Slip and Fall
Slip and fall accidents typically occur because the owner of a business, the owner of a private residence, or a municipality fails to properly maintain the premises. Injuries range from head, back and neck trauma, to broken bones, to internal damage. We at the Law Offices of Stephen Bilkis & Associates have years of experience representing seriously injured slip and fall victims. We will review the accident site, your medical records and other pertinent evidence to help ensure that those responsible for your accident are held accountable.
---
Truck Accidents
Truck drivers are required to adhere to not only New York traffic laws, but also to special laws that apply to commercial truck drivers. Failure to follow these safety rules can cause devastating accidents. When a truck driver causes an accident, the trucking company will use its resources to attempt to minimize its culpability. We are here to make sure that negligent truck drivers and trucking companies are held accountable for their reckless actions.
---
Back and Spinal Injuries
Back injuries can be life-changing, particularly in cases where there is spinal cord damage. Whether the spinal cord is damaged in a fall, car accident, recreational sports accident, or in any other type of accident, the result may be permanent paralysis. You may have to use a wheelchair to get around, and you may need assistance to help you breathe. The loss of independence is devastating. Understanding the affect that a serious spinal cord injury can have on nearly every aspect of a victim's life, a personal injury attorney in New York will fight hard to help you obtain compensation from those who caused your injury.
---
Medical Malpractice
When patients seek treatment from doctors, they do not expect to be harmed. When doctors and other medical professionals make mistakes and harm patients, the attorneys at the Law Offices of Stephen Bilkis & Associates have the expertise to understand complicated medical records in order to pinpoint where there was a failure to provide an acceptable level of care. We represent victims and families of victims who were injured due to a misdiagnosis, improper treatment and failure to warn.
---
Birth Injury
When medical professionals fail to monitor a fetus, fail to perform a timely c-section, or make other medical mistakes during pregnancy, labor or delivery, the impact on the baby may be life-changing. The experienced New York personal injury lawyers at the Law Offices of Stephen Bilkis & Associates will identify the mistakes made by the doctors, nurses, technicians or the hospital, and make sure that your child will have the resources to receive the care needed.
---
Construction Accidents
Construction sites are inherently dangerous. Even with strict federal OSHA safety rules, scaffold, crane, ladder and other types of construction accidents are common. Whether the accident involved a fall, being struck by an object, or malfunctioning equipment, we are here to help with your workers' compensation or personal injury claim to ensure that you receive the maximum benefits or compensation to which you are entitled.
---
Premises Accidents
New York law requires that premises owners, landlords and managers make sure that their property is free from hazards so that those who lawfully use it are not injured. If a victim slips and falls because of a spill, tumbles down a staircase because of torn carpet, or is involved in another type of accident, or becomes ill as a result of a hazard, the responsible party can be held legally liable for the injuries suffered. Our personal injury attorneys in New York can help prove the negligence of a property owner, manager or landlord, and demand compensation for the losses you suffered.
---
Motorcycle Accidents
Motorcyclists are often victims of careless car and truck drivers. For the motorcyclist, the injuries are often serious including head and brain injuries, broken bones, and abdominal injuries. Our New York Motorcycle and Nassau County Car Accident Lawyers are here to help injured motorcyclists receive compensation that is sorely needed during what is often a long recovery period.
---
Dog Bite
Being attacked and bitten by a dog is both physically and psychologically painful. Recovery is often painful and slow. Whether the dog had been determined to be a "dangerous dog," or the owner was negligent, we will aggressively seek damages for your injuries from the reckless dog owner whose actions resulted in the dog attack.
---
Bicycle
When a bicyclist is hit by a car or truck, it is very likely that the bicyclist will suffer broken bones or a serious injury to the head, neck, back or abdomen. For the bicyclist the experience is physically and psychologically traumatic. The physical injuries will take a while to heal, causing the victim to also suffer financially since the victim may miss quite a bit of work while recovering. The New York personal injury lawyers at the Law Offices of Stephen Bilkis & Associates are committed to helping bike accident victims as they face the challenges of recovering from a serious injury and the inability to work. We will fight to ensure that the person whose negligent behavior caused your injury pays you compensation for the losses you suffered.
---
Contact the Law Offices of Stephen Bilkis & Associates
In the aftermath of an accident that leaves you seriously injured, it may be difficult to focus on anything but recovering. However, it is important to contact an experienced attorney before speaking to the insurance company and agreeing to a settlement. We have successfully represented victims injured in car and truck accidents, bike accidents, pedestrian accidents, construction accidents, slip and fall accidents, and because of medical mistakes or defective products. Contact us today to find out how we can help you. Contact us at 800.696.9529 to schedule a free, no obligation consultation regarding your case. We represent clients in the Bronx, Brooklyn, Long Island, Manhattan, Nassau County, Queens, Staten Island, Suffolk County and Westchester County.