New York Personal Injury Lawyers
The Law Offices of Stephen Bilkis & Associates have been recognized for our tenacious yet personal approach to serving our clients. We understand that being injured in an accident is one of the most serious challenges that anyone could face. Your injuries may impact every aspect of your life including your career, the manner in which you interact with your family and friends, your ability to participate in leisure activities, and your ability to take care of yourself. Holding those who caused your injury accountable for their negligence is an important step in ensuring your financial stability and maintaining a good quality of life. Our New York personal injury attorneys vigorously advocate for our clients until the case is resolved. We will fight to protect your legal rights and help you get the recovery to which you are entitled.
Cases We Handle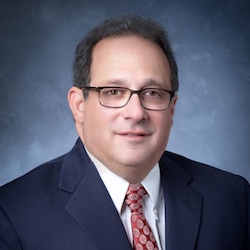 The personal injury attorneys at the Law Offices of Stephen Bilkis & Associates have the resources and knowledge to investigate your accident, pinpoint responsibility, and work hard to get you the compensation you deserve. We have decades of experience handling many types of accident and injury cases, including:
Car Accidents
Car accidents can leave victims with serious injuries and substantial medical bills. Unfortunately, insurance companies do not always treat them fairly, and victims may need to fight to obtain maximum compensation. Damages available in these cases often include medical bills, the costs of future treatment, lost income, lost earning capacity, and pain and suffering. Getting these damages usually involves proving the liability of another driver. This means that the driver did not follow the safe driving practices that a reasonable person would have used behind the wheel. Sometimes experts can bolster a victim's case. For example, a medical expert might describe the future treatment that the victim will require, or a vocational expert might describe the effect of their injuries on their earning capacity.
---
Brain Injuries
Brain injuries are some of the most serious and potentially life-changing types of injuries. Victims of these traumatic events struggle to overcome the physical issues that are related to this difficult condition. They also may face financial hardships that are associated with their inability to work and do basic daily tasks. Brain injuries can occur in a variety of accidents, such as slip and fall accidents, car accidents, medical malpractice, and construction accidents that involve falling from ladders and scaffolds. A victim needs not only skilled medical care but also a resourceful legal advocate who can fully assert their right to damages. In most cases, this involves showing negligence, which means that a person or entity failed to take the appropriate safety precautions in a certain situation, and this caused the victim's injuries. However, some claims may be brought under a strict liability theory when defective products are involved, or under the New York Labor Law when an accident occurred on a construction site.
---
Slip and Fall
Slip and fall accidents often occur because a business owner, a residential property owner, or a municipality failed to adequately maintain certain property. These cases generally hinge on a notice requirement. This means that the property owner (or another party in control of the premises) was aware that there was a dangerous condition, or they should have been aware that there was a dangerous condition. In many instances, the owner created the dangerous condition. When these types of situations occur, such as ice on the sidewalk, a broken sidewalk, a broken stair, or a leak causing a slippery condition, the owner should be held responsible and compensate the injured person for their medical bills and other costs and losses, as well as their pain and suffering.
---
Truck Accidents
Truck accidents are some of the most horrific accidents that you will see on the road. This is largely because of the size of the vehicle and the weight of the cargo that they are carrying. These types of accidents often result in fatalities, brain injuries, spinal injuries, or significant surgical procedures. Truck accident cases tend to be complex because truck drivers and trucking companies must follow state and federal regulations that are specific to their industry. If you can show that a driver or a company violated a regulation, and this caused your accident, you likely can recover damages. Even if the trucking company did nothing wrong, you may be able to hold it liable for a driver's carelessness if you can show an employment relationship between the company and the driver.
---
Back and Spinal Injuries
Back and spinal injuries can be life-altering and can be some of the most painful injuries that can be thrust upon a victim. In some cases, they can result in paralysis if they are severe or if they are not treated properly. When these types of injuries occur, the most important thing is to get immediate medical attention to address the situation. If this type of injury happens as a result of a car accident, there is insurance in place to assure you that the first $50,000 of your medical bills are covered, so you can get treatment immediately. In other cases, such as slip and fall accidents, insurance policies provide med pay coverage, which can help you get immediate treatment.
---
Medical Malpractice
When patients see doctors and visit hospitals, they are hoping to be healed. Unfortunately, with the rising costs and the pressures of the profession, there are times when doctors or hospitals do not uphold the proper medical standards and injure their patients. Victims of medical malpractice may be left with permanent disabilities, and sometimes they even suffer tragic deaths. A patient or their family should get surgical or other medical records as soon as possible after a suspected incident of malpractice. Independent medical personnel can evaluate those records to determine whether the health care provider failed to meet the standards of their profession, and whether this caused harm to a patient. Since medical malpractice cases are sophisticated, expert testimony is generally essential to proving liability.
---
Birth Injury
Birth injuries can occur when medical professionals fail to monitor a fetus, fail to perform a timely C-section, or make mistakes during pregnancy, during the labor and delivery process, or during an abortion that injure the fetus or the mother, or both. Depending on their specific responsibilities, doctors, nurses, or a general hospital administration may be held liable for malpractice that caused a birth injury. The consequences of these injuries can last a lifetime. Medical bills can go into the millions, and the pain and suffering can be horrific for the victim. Family members and friends also may need to significantly adjust their lives to help care for a child with a permanent disability. This makes it critical to pursue all of the past, present, and future damages that arose from the malpractice. In some cases, more than one health care provider played a role in causing the injuries, so a victim may need to bring a wide range of defendants into the litigation.
---
Construction Accidents
Construction accidents have been greatly reduced in recent decades with safety requirements and inspections. However, some accidents still occur, and they typically are traumatic, causing permanent disabilities. Common examples of construction accidents include falls from ladders or scaffolding, encounters with defective machinery, or being struck by heavy equipment or falling objects. Victims may suffer brain injuries, spinal injuries, amputations, and internal organ damage. They may need multiple surgeries and prosthetics or other medical devices. Fortunately, New York law provides strong protections to injured construction workers. In addition to pursuing workers' compensation benefits, they can potentially sue for additional damages under Sections 200, 240, or 241 of the Labor Law.
---
Motorcycle Accidents
Motorcycle accidents tend to be some of the most serious on the road today, since there is no structural protection for the rider. Even at modest speeds, motorcycle accidents can lead to tragic consequences, including brain injuries, spinal injuries, and even death. Something as simple as a driver not paying attention to a left hand turn can result in broadsiding a motorcyclist and cause catastrophic injuries. Insurance companies often try to point fingers at motorcyclists, arguing that their own carelessness caused the accident. Thus, a thorough investigation with the assistance of accident reconstruction experts can prove critical in defeating defenses and showing the liability of a driver.
---
Dog Bite
Being bitten by a dog is both physically and emotionally traumatic. A dog bite is very difficult to treat medically, since it tends to be either a puncture wound or a tear wound, which are among the hardest injuries for an emergency room doctor to repair. Many times, a dog bite requires plastic surgery. In order to properly assess a dog bite case, it is important to find out if the dog that attacked the victim has a vicious propensity for this type of action. In other words, the dog owner must have been aware that their animal was dangerous and could possibly bite someone. If they were aware, the owner will be required to pay compensation to the victim for their medical bills, pain and suffering, and other economic and non-economic damages.
---
Bicycle Accidents
Bicycle accidents are more and more common today as people look for affordable means of transportation. Bike lanes have appeared in most major cities, but accidents may occur when a truck or car driver turns into the bike lane and cuts off the cyclist. Because of the unprotected nature of a bicyclist, serious and permanent injuries happen frequently. Insurance companies may try to argue that the bicyclist was at fault, but often surveillance camera footage can be subpoenaed to defeat this argument. If a bike accident proves fatal, the family members of the victim may be able to recover damages through a wrongful death claim against the driver who caused their loved one's death.
---
Pedestrian Accidents
Thousands of pedestrians suffer serious injuries on roads and streets each year. Drivers who fail to pay attention to their surroundings may knock down pedestrians in a crosswalk, a parking lot, or another area in which pedestrians are typically present. Common causes of these accidents include drunk driving, speeding, and distracted driving, such as the use of a cell phone. If a pedestrian victim can show that a driver failed to yield to them when required, they likely can hold the driver liable for their damages. This is because a reasonable driver would obey traffic rules and take precautions in the presence of pedestrians.
---
Wrongful Death
After a fatal accident, the personal representative of the victim's estate may pursue a wrongful death claim against any person or entity that caused the victim's death. Generally, they would need to show that the defendant failed to use reasonable care under the circumstances. Any beneficiaries and legal heirs of the victim can recover damages through a wrongful death claim, such as funeral and burial expenses and their loss of financial support and companionship. If the victim received medical treatment before their death, a wrongful death claim can seek damages for those costs. Wrongful death claims must be filed within two years of the victim's death, so taking prompt action is critical.
---
Contact the Law Offices of Stephen Bilkis & Associates
In the aftermath of an accident that leaves you seriously injured, it may be difficult to focus on anything but recovering. However, it is important to contact an experienced attorney before speaking to the insurance company and agreeing to a settlement. We have successfully represented victims injured in car and truck accidents, bike accidents, pedestrian accidents, construction accidents, slip and fall accidents, and because of medical mistakes or defective products. Contact us today to find out how we can help you. Contact us at 800.696.9529 to schedule a free, no obligation consultation regarding your case. We represent clients in the Bronx, Brooklyn, Long Island, Manhattan, Nassau County, Queens, Staten Island, Suffolk County and Westchester County.